It's a Big Old Small World Personalised A4 print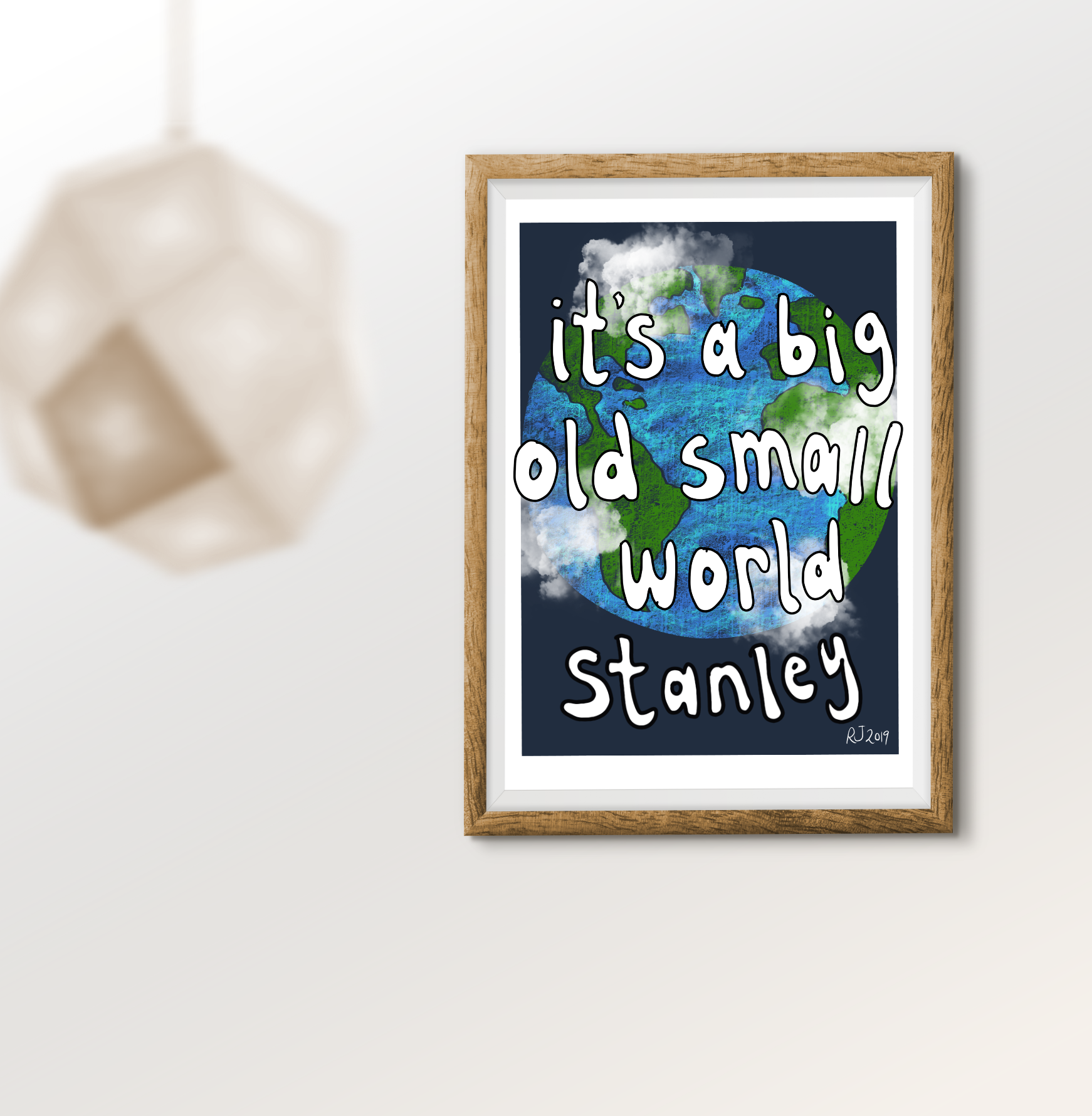 It's a Big Old Small World Personalised A4 print
I never know what to buy for new babies or young children because, unless you absolutely know what's needed, chances are the parents have totally got it covered already ad what you're adding to their now overly full house is more stuff.
I can take that worry away with a hand drawn illustration, printed on watercolour grade A4 paper, personalised with the child's name, all ready for you to the frame and present to them. The baby/ child won't care but the parents will love the thoughtfulness combined with the lack of clutter and plastic and the decorating of their home with no effort on their part.
You're a winner, you are.
Free postage to the UK. Quick turnaround times.