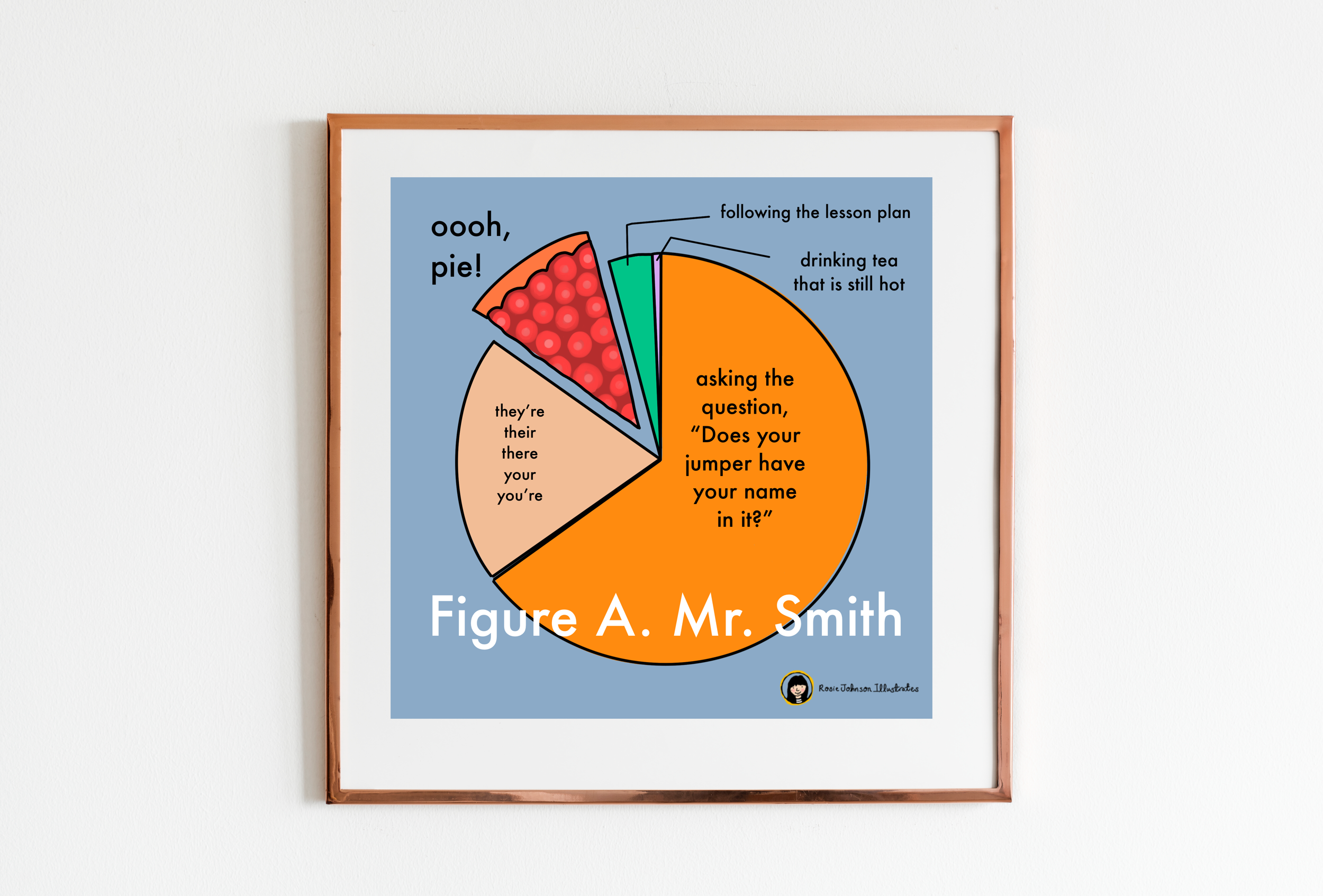 Personalised Pie Chart
Perfect gift for birthdays, end of term teacher/ TA gift, leaving present for a much loved member of staff… it could even be a pet, house or toy that you immortalise in a chart!
I originally drew this illustration (the one with the pink background) as a response to finding myself managing my time appallingly AGAIN, but then I thought maybe other people would like to be compartmentalised in a pie chart too?!
You can change the background colour, subject of the chart and text in the sections to make this a unique piece.
I'm offering it at an introductory bargain rate, but it will soon revert to the real price so get in quick!
The completed illustration will measure approximately 21cm x 21cm and will be printed on recycled or Fsc mix card and packaged without cellophane in a card backed envelope.
sale